Let's be honest – summer time is best spent outdoors, isn't it? And here in Sonoma we have plenty of warm days, which means we're spending a lot of time in the great outdoors. But while we often like to hit local spots around town, our go-to hangout is our very own backyard. This season, I picked up some super-fun (and entertaining!) backyard essentials to make this summer better than ever.
Read on for my go-to backyard essentials. Hint: they're so fun, your kiddos will ditch their iPads for good!
Rainbow Arch Sprinkler

You guys know I love rainbows and what's better than one that doubles up as a sprinkler?!
Wooden Wheelbarrow

I've been having so much fun with Austin in the garden lately.  I know he would be so excited to use this kid-sized wheelbarrow . Add this cute matching gardening set and watch your garden grow.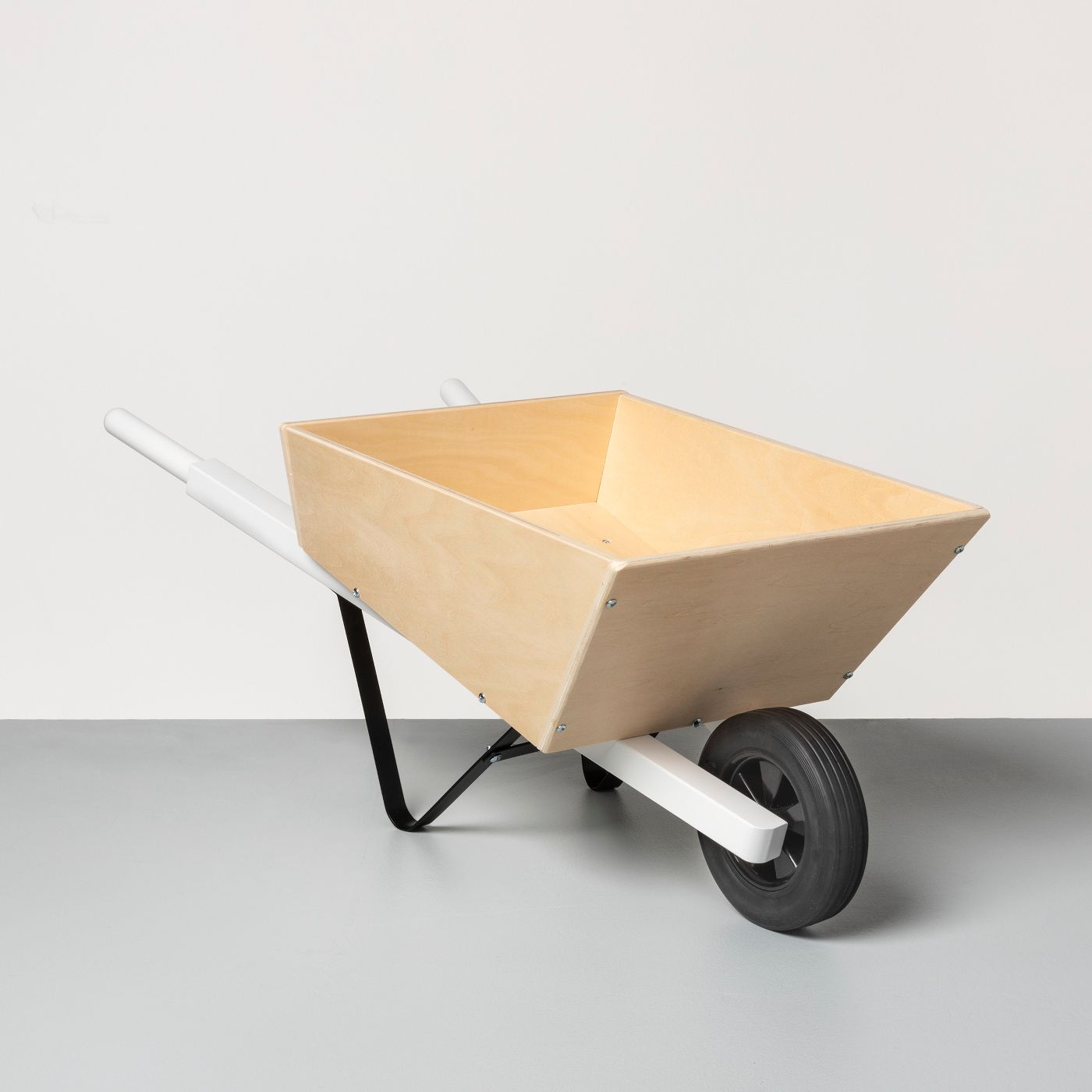 Picnic Table

This modern picnic table would be look so good in our backyard! It's perfect for outdoor meals, art projects, and beyond.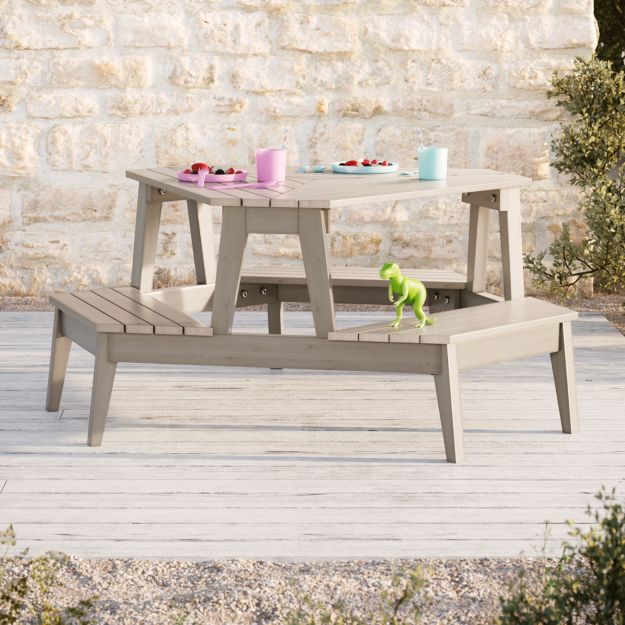 Fish Bubble Maker
Charlie could spend hours watching and popping bubbles!
Flamingo Kite
This flamingo makes me so happy – I can't wait to see the kids' faces as it flies through the sky.
Gathre Mat
These fashion-forward mats are perfect for picnics, playdates – you name it. Just place it on the ground and let the magic begin.
Macrame Swing
It's no secret Charlie is obsessed with bouncing and swinging. How cute is this macramé swing?
Sand and Water Table
Yes, this sand/water table is more expensive than others on the market, but it's so simple and chic. I love that it won't look like an eyesore in our backyard.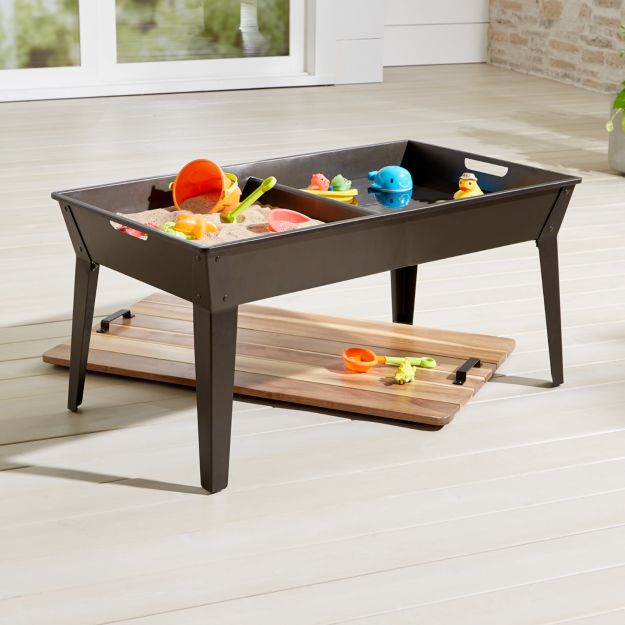 Baghera Speedster Ride-On Toy
Currently swooning over this vintage-inspired  ride-on toy for BOTH of my kids.
Do you have any outdoor play staples you love for your little ones? Share them with me in the comment section below.